Visit any Early Years classroom and what do you see? Busy children, engaged and happy. But busy doing what? Arts and crafts.
But why? What's so special about art and craft activities that leads teachers to prioritise them over more formal learning?
So many of the skills children need as they go through school are built on fine motor control. Writing, drawing and maths have their origins in early artistic endeavours so rote learning and worksheets are not the answer. A daily diet of fun and varied crafts is all that's required.
Paper folding
Folding paper is hard. Paper aeroplanes, paper animals. Even the simplest children's origami demands a plethora of early years skills. Bilateral co-ordination, a sense of symmetry, an understanding of shape – there's a lot to master before making that first fold.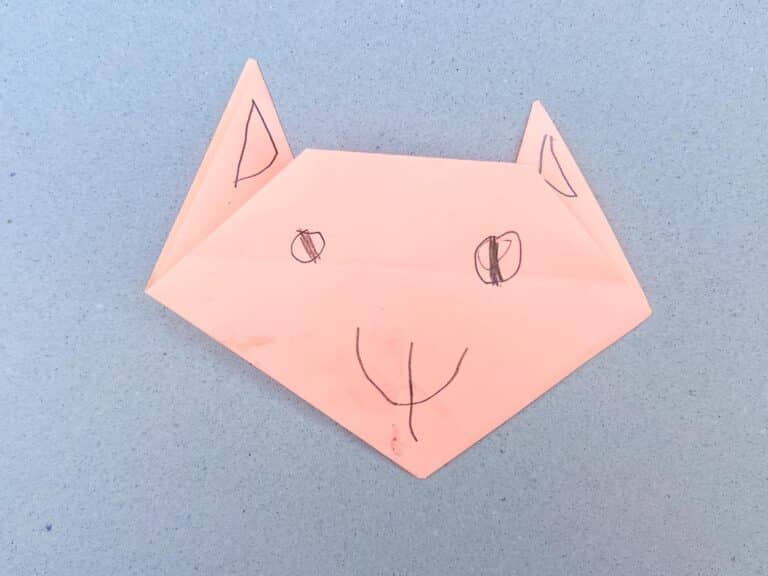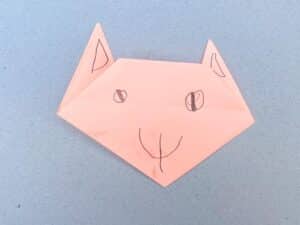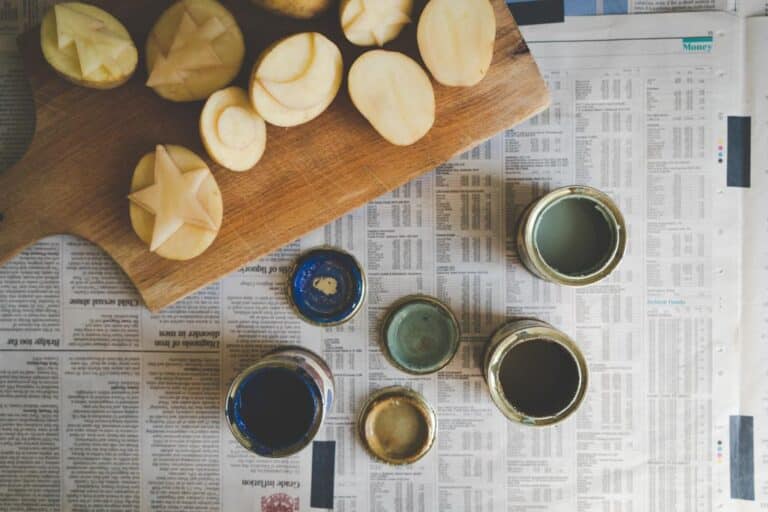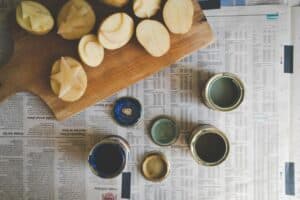 Printmaking
Prints are bold and immediate. There's no need to worry about drawing the perfect picture, just make the print and move on. It's all about the pattern. Will there be a repeat? Which colours to choose? So many decisions. So much fun!
Process art
There's a time to produce a finished work. But under 5s art should be pressure free, focusing on the process, on the skills needed to get there. There's nothing to hang on the wall but that doesn't mean it's not enjoyable. The pleasure is in the moment, in the creating. It's time to get lost in the act of making.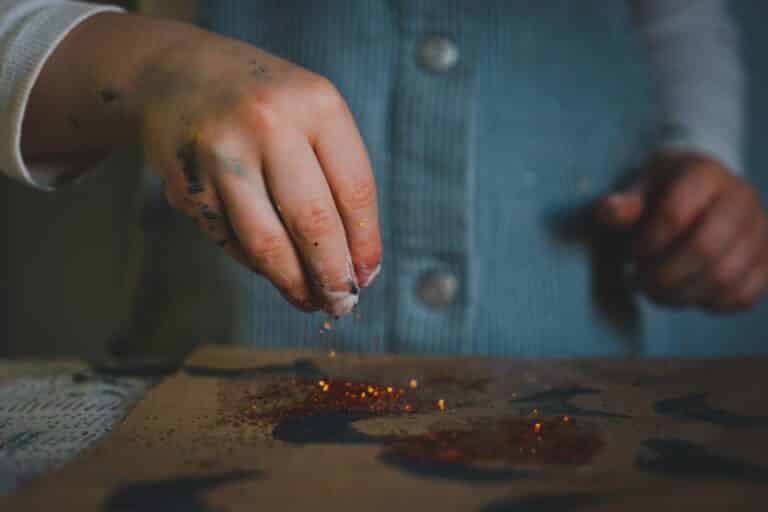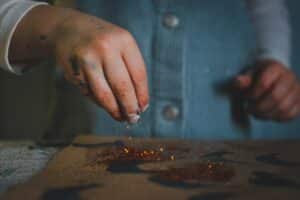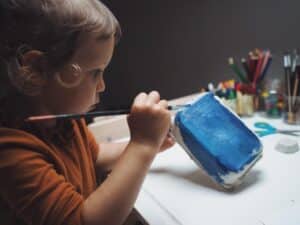 Junk modelling
Rummage through your recycling box. Find the tape and the glue. What treasures will you unearth? An egg box suggests a crocodile's teeth. A cardboard tube the fuselage of a plane.
Making models is all about conceiving and creating, of having the skills to realise your vision. What will you make today?
Collage
Imagine, cut, position, stick, review, replace. A lot of thought goes into making a collage. Even if the result is so abstract or spare that the creative value seems minimal, your child has learnt a huge amount: scissor skills, the pincer grip, spatial reasoning – even sticking things down without getting them stuck to your fingers. It's one of the best early years activities you'll find.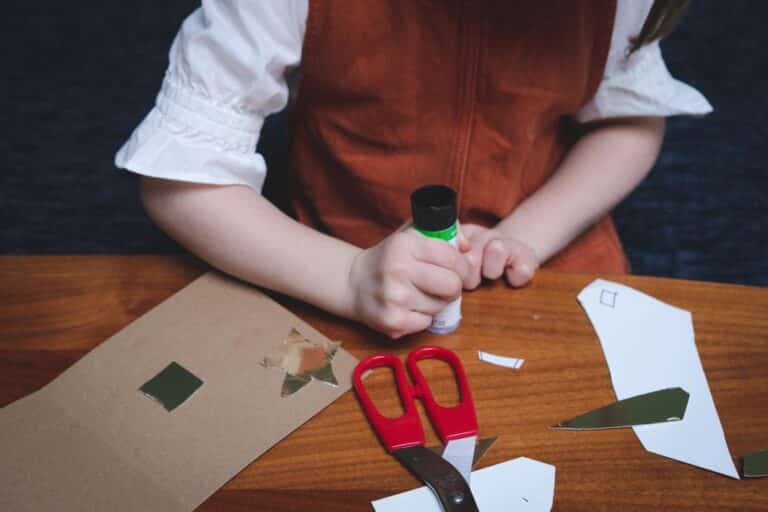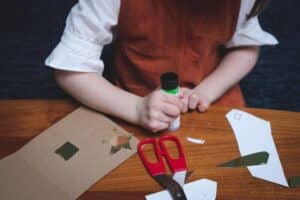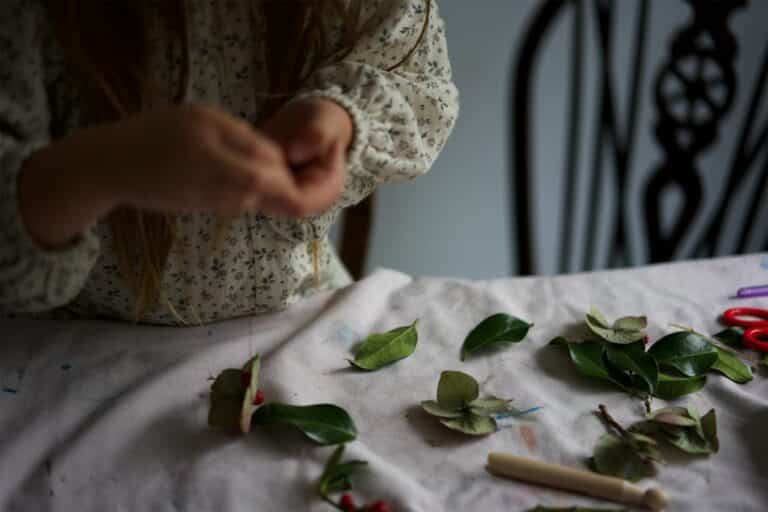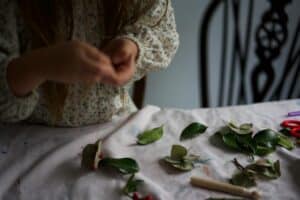 Nature collage
With regular collage the focus is often on cutting and shaping the pieces to stick down. But with natural materials the choice is aesthetic. Which leaf should I use? What colour works best here? And how wonderful to produce something that naturally reflects the seasons: red in the autumn, yellow in summer, green in the spring.
Read more about nature collage.
Down with Pinterest-friendly craft ideas!
It's a rainy afternoon. You search the web for a way to keep your preschooler occupied. Paper plate faces look fun. A few minutes and much mess later, your child wanders off, bored. It was a good idea. The trouble is it wasn't your child's idea.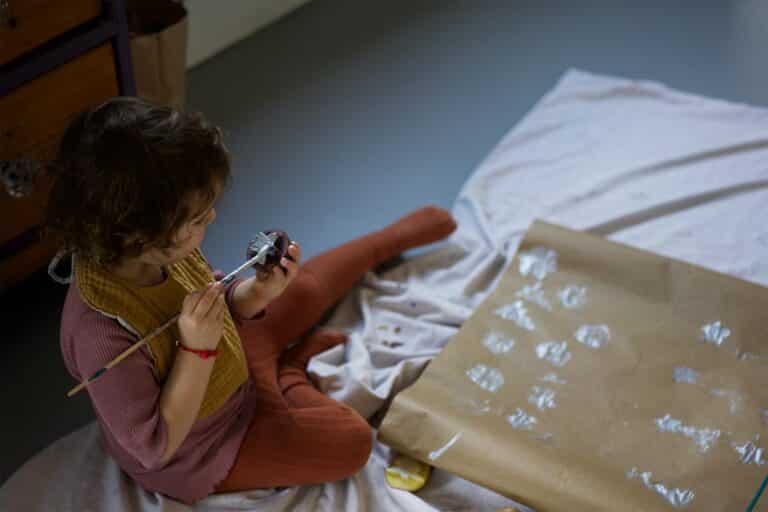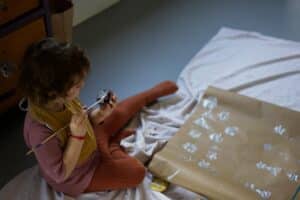 Also see our collection of articles on fine motor skills, where you will learn how to develop the skills needed for good pencil grip and scissor control.
Are you ready for school?
Do you have a preschooler? Would you like them to develop some key skills before starting school? How wonderful to go into school on that first day feeling like you belong.
Get Set Five is a weekly email course full of fun and free activities to do with your child.