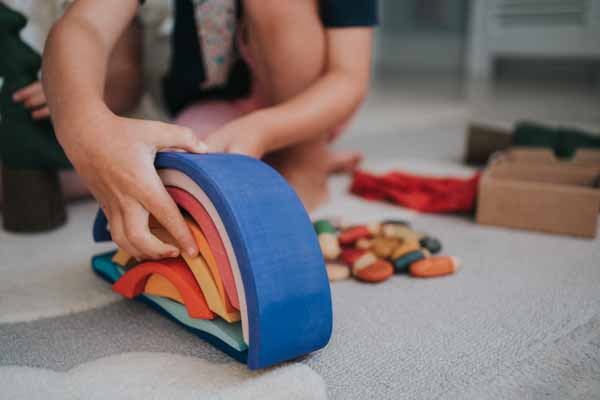 Gluckskafer produces a bright and cheerful range of handcrafted, solid, wooden toys, including blocks, puzzles and larger freestanding pieces.
This German toymaker produces beautifully simple toys for open-ended, independent play; every piece can be played with and explored in any number of ways.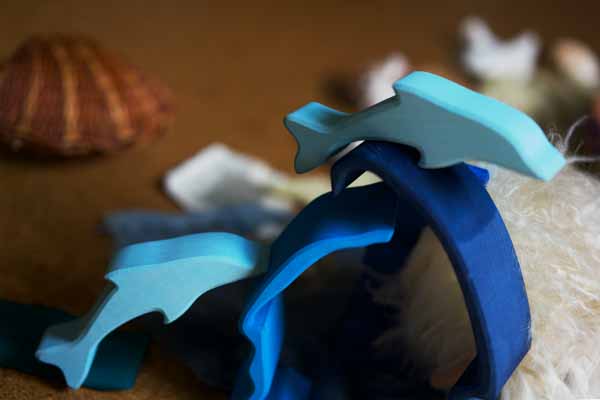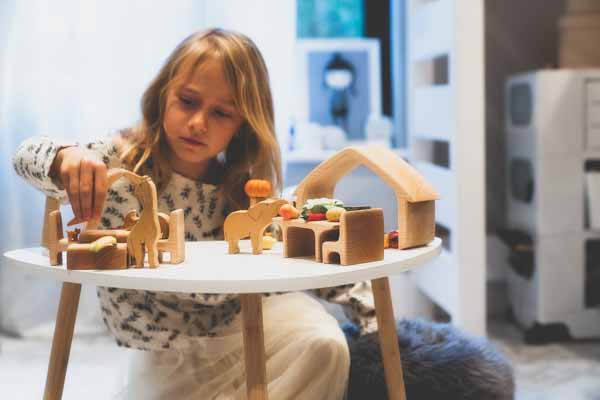 Stacker puzzles such as the sunrise, sunset and sunray contain a number of colourful shapes and pieces to use in construction or imaginative play.
Once re-assembled they can act as a backdrop or centrepiece for small world games. Arches, caves, dolphins and doll's houses can all be taken apart and put back together.
Larger, freestanding toys such as the wooden play kitchen, playhouse and play stand, invite children to play alongside their peers and can adapt and change with their imaginative games. With its curtain rail the play stand can be a theatre or a doorway to another universe, the play house can expand to accommodate new friends, and the kitchen has a hob on one side and a sink on the other.
All Gluckskafer toys are made in sustainably-forested beech and maple with non-toxic paints.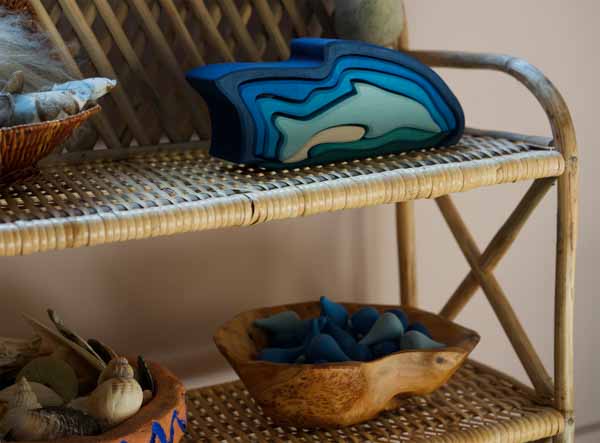 We used to sell toys
Once upon a time we sold toys but now we focus on play. You can still read our popular guides and product reviews and there's a treasure trove of information on the blog.