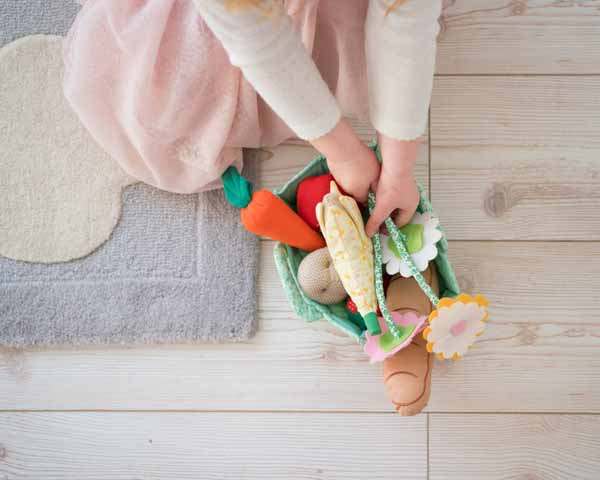 Oskar & Ellen make soft toys that are designed to support imaginative play and games. The Swedish brand's bright and cheerful products are all made with children's role play in mind, supporting the familiar situations and games children love to recreate in their make believe worlds.
As well as being excellent props for play, Oskar & Ellen toys help support and develop language, as they invite children to talk and construct their own stories and games around them.
The Oskar & Ellen includes portable soft play bags with a selection of small soft toys inside, such as a doctor's kit or afternoon tea set, which children love to pack and unpack, and take along with them on their travels.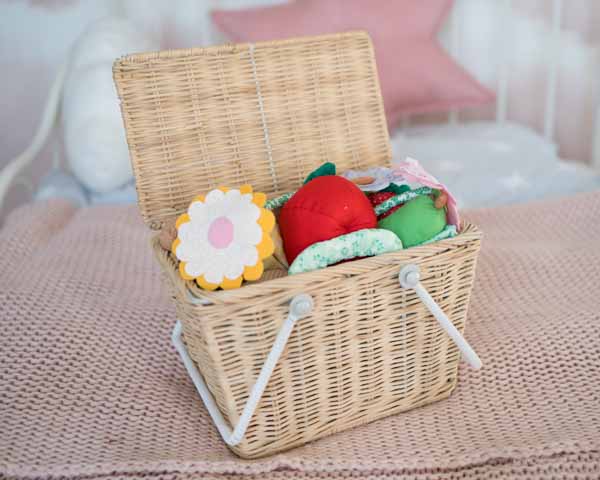 Reversible dolls from popular fairy tales like Red Riding Hood (who turns into her grandma in one easy switch) are great for bringing story time to life, while other items like the doorway cafe take imaginative games and role play to the next level.
Every Oskar & Ellen piece is hand sewn, with the intricate details on each toy bringing a unique and whimsical quality to their products. Materials are all natural and colours are soft, making them gentle on small hands and as easy to cuddle and care for as other soft toys.
We used to sell toys
Once upon a time we sold toys but now we focus on play. You can still read our popular guides and product reviews and there's a treasure trove of information on the blog.