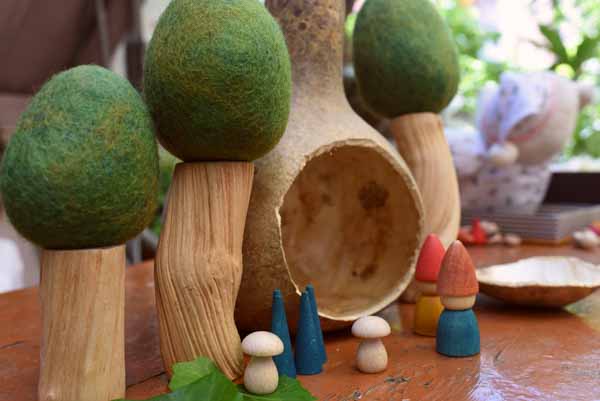 Papoose Toys makes a vibrant range of soft felt toys inspired by the natural world. Toy vegetables, plants, trees and animals are all expertly handcrafted in fair trade, recycled felt and woods, the natural fibres giving them a wonderfully authentic look and feel. Their realistic, homely quality means children love to use them in imaginative and role-play games such as shopping and gardening. They also make great props at story time and can really bring small-world settings to life.
This Australian brand was founded by Renske Carbone in 2002 with the aim of producing colourful, everyday toys for early childhood that promote a love of nature and healthy, wholesome play. The toys in the range are all produced under Fair Trade regulations by artisan communities in Nepal, Sri Lanka and Indonesia, and use recycled materials with all-natural dyes and inks.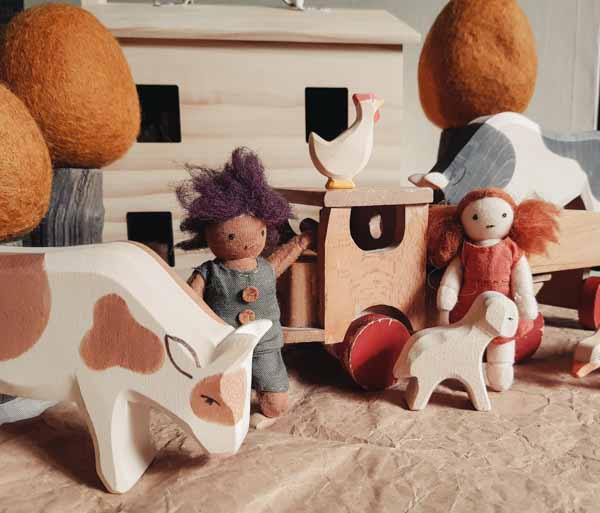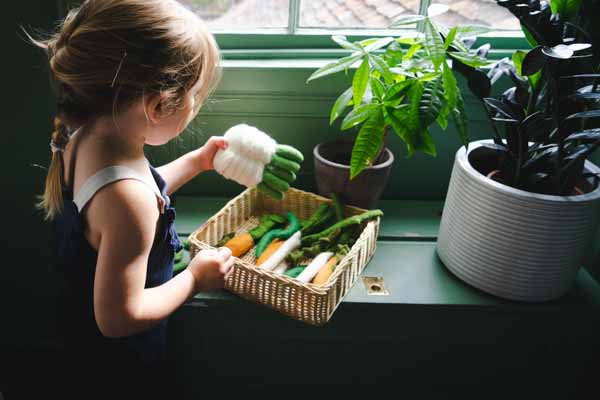 Felt toy vegetables in the Papoose range at One Hundred Toys include a number of trees with seasonal colours and wooden bases that make them sturdy – great for your small-world settings such as race tracks and farms.
There's also a big selection of bright, fresh vegetables and fruit for when you are playing shop, or cooking up a treat in the kitchen. Because of the hard-wearing nature of the felted wool they're made in, all Papoose toys are super-easy to clean, light and durable in the smallest of hands.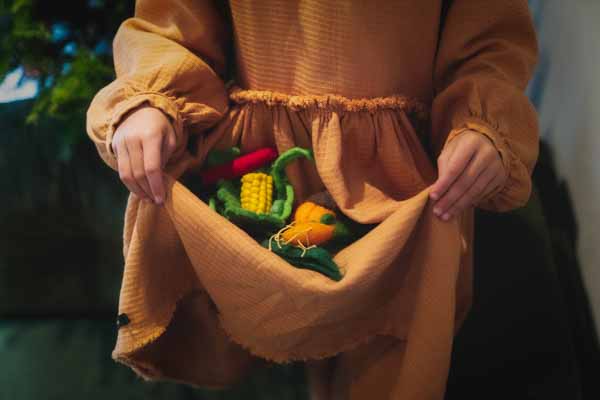 We used to sell toys
Once upon a time we sold toys but now we focus on play. You can still read our popular guides and product reviews and there's a treasure trove of information on the blog.