Stockmar make exceptionally high quality paints and wax crayons. The calibre of Stockmar products makes them consistently rewarding for young children to use, both in terms of the imagery they produce and the attitude they develop towards creative drawing and painting. The positive experience they get through Stockmar products, encourages them to explore mark-making and drawing more frequently and in greater depth than with less reliable products.
Stockmar crayons are made from natural beeswax that glides on the page, and come in shapes and sizes that are easy for small hands to handle. They come in a sturdy but elegant shape, simple paper wrappers and a distinctive, pleasant fragrance, appealing to all of a child's senses. Whether drawing, painting, generously applying, layering, scraping or melting colours, Stockmar wax crayons promise years of pure drawing pleasure. Crayons also come in a set of blocks, their flat size and shape making them particularly easy to grip, and unbreakable, for very small hands.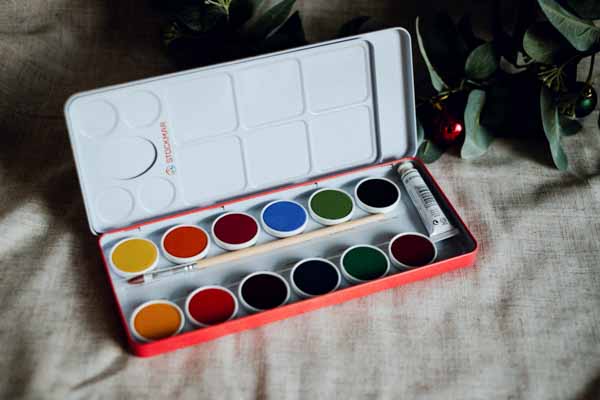 Stockmar paints are made from the best light-resistant pigments and natural gum arabic, making a wide range of techniques and results possible, from delicate and sheer to vivid and bright. The water soluble colours are easy to mix and allow children to experiment with interesting colour gradients.
Featuring 12 harmoniously mixed, natural colour tones, the paints remain completely water soluble when dry, and can be kept for long periods, making them very cost-effective. The sturdy tin also includes a Stockmar paintbrush.
We used to sell toys
Once upon a time we sold toys but now we focus on play. You can still read our popular guides and product reviews and there's a treasure trove of information on the blog.