Messy play may sound like a terrible idea when you're already battling the regular mess that comes with toddlers. But done the right way, it doesn't have to mean too much damage, and you'll really reap the rewards.
Messy play ignites cognitive development in young children and gives them a chance to independently explore, make decisions, and learn at levels suited to their development. Engaging, easy to set up, and just plain fun, you can get inspired to engage with the messy play ideas we list in this article.
What is Messy Play?
Messy play builds and improves foundational skills key to the early learning outcomes framework (ELOF). When children engage in messy play, they enjoy open-ended activities, exercising skills that build motor, language, and social development.
Children can take the lead in messy play and explore a variety of materials. Fostering natural curiosity, messy play offers a way for children to analyze pieces of the world with autonomy and build important life skills.
Messy play is messy
Messy play allows children to play without limits, to splash and throw, to act without worrying about the clear-up afterwards.
Messy play can take many forms, and is often spontaneous. Look out for it and try to resist the urge to step in, to minimise the mess, to stay in control. Scraping away at the flower beds might become a full-blown archaeological dig; watering the plants descends into a water fight, or aiming the hose at the house to put out a fire…
New activities are more interesting. Doing something for the first time, something that is exciting, is both memorable and instructive. That's why at nursery they do all kinds of things you wouldn't dream of trying at home, like blowing paint through straws or filling a builder's tray with slime.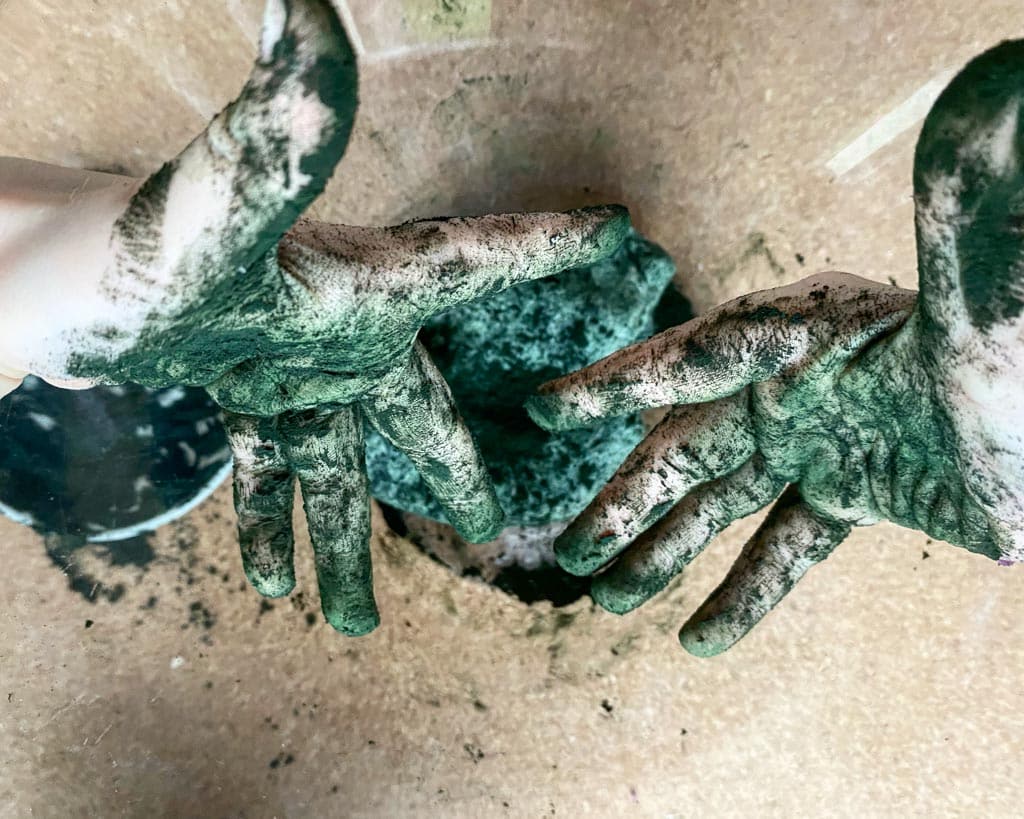 Why is Messy Play Important?
The benefits of messy play can make a long list, but we listed some of the best ones here:
Visual and motor skills necessary for math and language improves.
Self-paced and child-led exploration paves the way to exceptional learning.
Exploration develops essential learning strategies, including persistence, focus, and initiative.
What is the Difference Between Messy Play and Sensory Play?
Messy play makes up a subcategory of sensory play. Sensory play happens when toddlers and preschoolers get encouraged to explore with their senses: sight, sound, touch, smell, and taste. 
While messy play involves many senses, the emphasis is on the freedom to make a mess. More than just overcoming negative feelings when touching unfamiliar things, messy play allows children to experiment and get creative with materials, building their confidence and cognitive abilities.
10 Easy Messy Play Ideas to Try at Home
If you have a child resistant to messy play, participating shouldn't be forced. However, studies have shown that providing a context for the play, such as a theme for the activity, can encourage resistant participants while still allowing the freedom and autonomy so key to messy play.
1. Finger Painting
"Too messy!" may be the first thing parents think of when it comes to finger painting, but that need not be the case. Make a smock out of an old t-shirt, tape some paper to the counter, and let the kids have it. Finger painting allows them to explore color mixing, cause-and-effect, writing, and just general smearing paint fun. See our finger paint recipe.
2. Play Dough
Whether you purchase it pre-made or create it yourself, play dough allows children an opportunity for motor skill development with rolling, cutting, and molding the dough, as well as creative possibilities by making a pizza, forming animals in a zoo, and more. Read our Ultimate Guide to Playdough and find the recipe that's right for you.
If you don't mind a bit of a mess, you can add glitter or spices to the play dough to increase the messy play and sensory elements.
3. Paper Mache
Paper mache offers so many opportunities for creativity and motor skills development. From tearing the paper to dipping it in the watered-down glue, squeezing, and applying it, children practice hand-eye coordination, problem-solving, and a host of other skills. 
Whether they cover a box or balloon or create an original sculpture of their own, children can explore how much to dip their paper in the glue, how to best squeeze it out so it lays nicely, or they can use different materials, such as string, to see how differently the project turns out.
4. Slime
Slime provides a different medium than clay or play dough to experiment with. Kids can make it stretch, pop, stick to surfaces, make shapes, and more. Slime offers endless possibilities for open-ended exploration, and the fact that you can add glitter, spices, and other things to it just elevates the sensory experience further.
5. Shaving Cream
Shaving cream gives children a fun medium to trace letters and numbers, draw pictures, make pathways for cars, build mountains, and more. You can contain the mess by using bins, laying down plastic on the floor, or using a tiny toddler pool to spray the shaving cream into.
Provide some tools for scooping, plastic animals, people, and cars for imaginative play, and brushes or sticks to use in addition to their fingers for drawing, writing, or whatever they decide.
6. Mud
Mud happens to be a perfect outdoor medium that the right weather forecast can provide. Mud offers endless opportunities for mud pies, stamps, and handprints that can dry on the sidewalk in the sun, and squishing it between fingers and toes.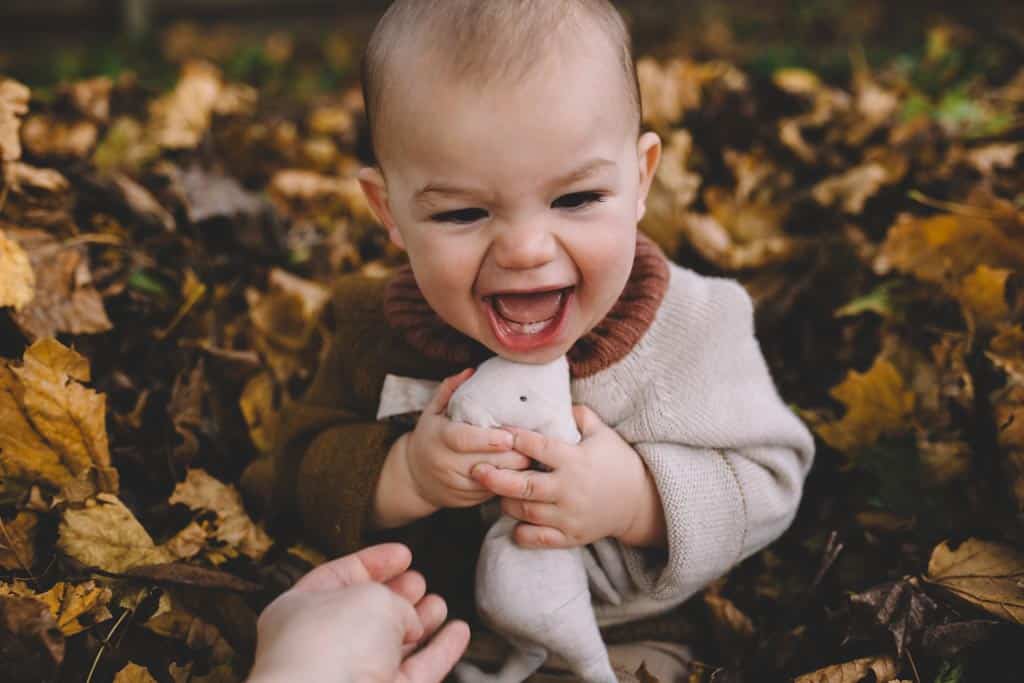 7. Autumn leaves
Another wonderfully natural medium, crunchy fall leaves don't even need to be piled up for kids to find a way to kick, toss, and play with the leaves. The satisfying crunch and the ability to mix them with mud or rake them into a pile make fall leaves a seasonal sensory treat for messy play.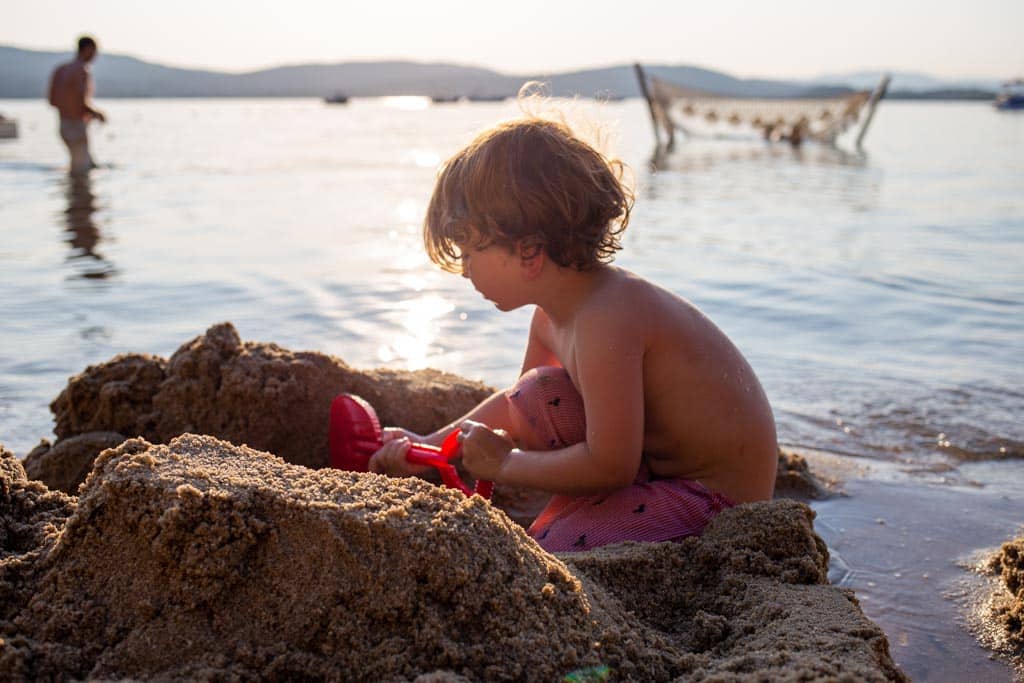 8. Sand
Nature provides another outdoor opportunity with sand. Even if you don't live near the beach, the tried-and-true outdoor sandbox gives another opportunity for children to build, make roads, create hand- and footprints, scoop, pour, and more.
Be sure to have plenty of scoops, shovels, and molds. Even if children just use cups or things they find outside, they will enjoy the varied activities they can complete with sand. Adding water to the mix just makes molding shapes and creating rivers even more enjoyable. Read more about sand and water play.
9. Cooked pasta
A messy play cliché but valuable nevertheless. Some children find it overwhelmingly sensory so start slowly if you suspect that's the case for your child. Over time you can add colour and glitter, oil or foam. And don't limit yourself to the tuff spot. There's lots of learning to be had by arranging the strands into letters and shapes on the table.
10. Biscuit dough
Invite your child to roll, knead, and cut out the dough – and sprinkle with glitter and spices for extra fun.
Final Word
What do you have right now in your home that could be used for messy play? You don't need much space or even a garden. Sit the children in an empty bath, give them each a can of shaving foam and retreat to a safe distance. Brilliant fun and the perfect antidote to a rainy day stuck indoors.
You'll find they're delighted by the sensations and the freedom to get messy without reproach.