Get ready for open-ended play at its best with Grapat loose parts.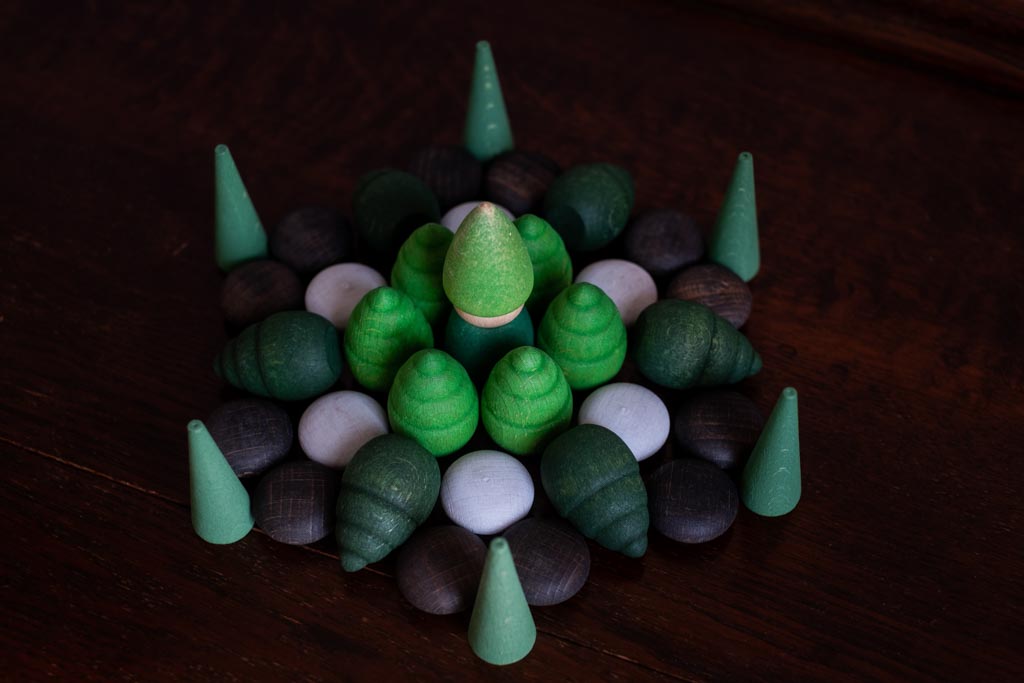 These small wooden mandala counters from Grapat are great for developing mathematical thinking, especially counting and times tables. Children also love to explore patterns and make circular mandala-style pictures with the shapes. They can also be used in small worlds and imaginative play. Handmade from sustainable wood and stained with non-toxic colours.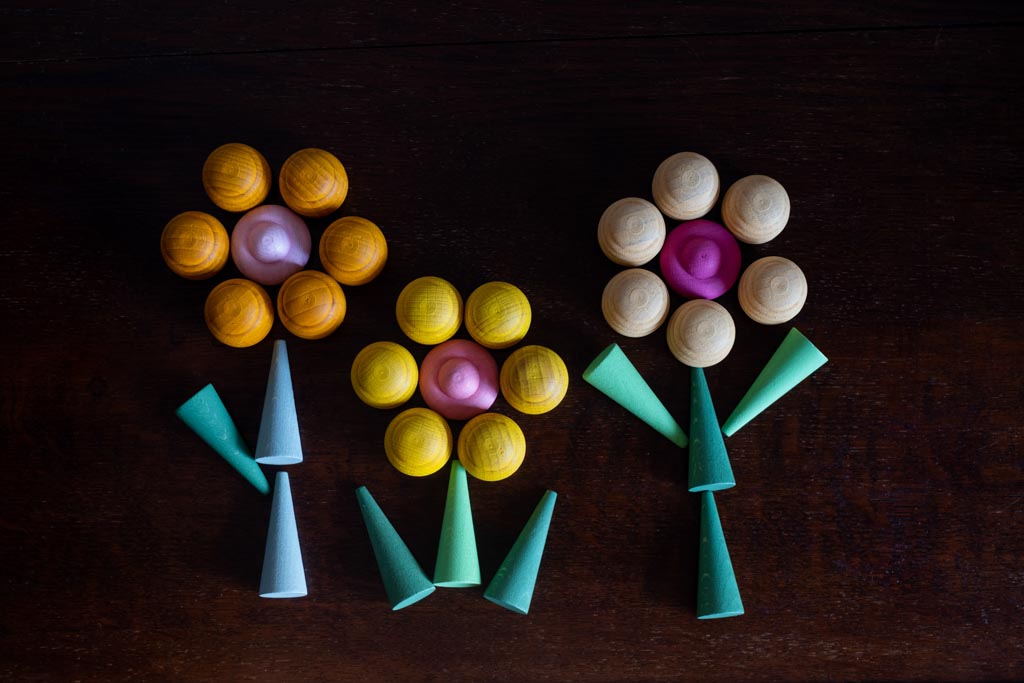 Make transient art
As a child, do you remember making pictures and patterns with sticks and stones and other found materials? It was fun, easy and endlessly creative. Transient art is temporary, like a drawing in sand that's washed away by the sea, but no less rewarding for it. The pleasure is in the doing. It also teaches us about impermanence and the importance of non-attachment. Like a tower of blocks toppled by a rampaging toddler, transient art will eventually be destroyed, something we must learn to accept.
Grapat loose parts take this idea and bring it indoors. Of course you could use things you find lying around the house like buttons, matchsticks or dried pasta. But having a dedicated box full of loose parts makes this kind of play much easier. Pair them with a tray like the free-play box you like to keep your creations intact for longer periods. Just make sure you have enough pieces to follow your imagination wherever it leads.
Create patterns with simple mandalas
When we talk about Grapat loose parts as mandalas, we mean that they can be used to make geometric patterns (usually circular). You'll see very complicated mandala designs online but for your child there's a huge amount to be gained simply from creating a basic hub and spoke arrangement.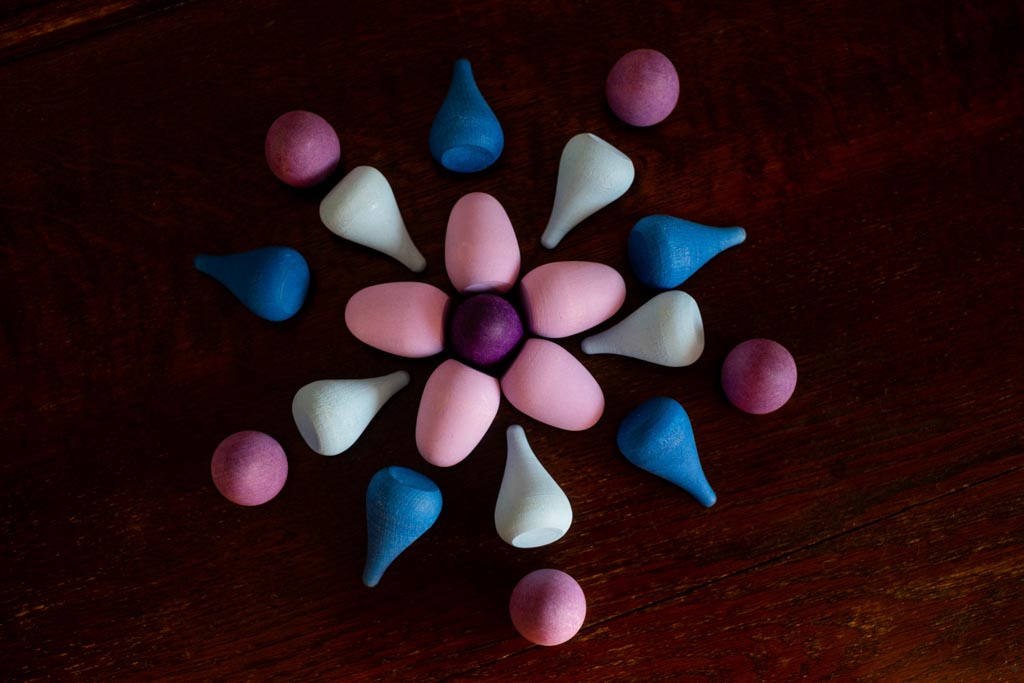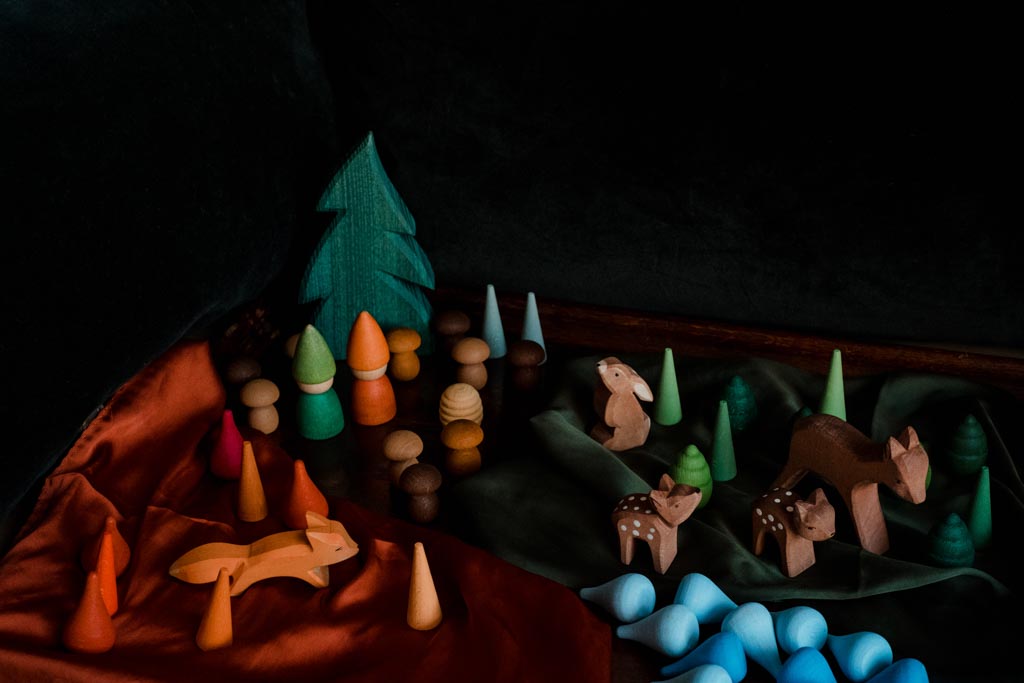 Loose parts and small world play
Small world play is a way to explore places and ideas from the comfort and safety of the play room. Grapat's loose parts work brilliantly for this because their abstract designs allow them to stand in for almost anything. Cones can be trees, turrets or people, droplets make excellent bushes, tears or diamonds.
This is why Grapat's loose parts appeal to so many age groups. Their versatility makes them suitable for all kinds of play