Maileg (pronounced My-lee) is a real customer favourite here at 100 Toys but with three core animal collections (mice, bunnies and rabbits) and family members of every size and persuasion, plus a few Danish words thrown in, it's not always easy to understand their sizing.
To make things even more complicated, Maileg has recently updated all of its bunny and rabbit sizes. This is a good thing, as it means most of the furniture can work across all three collections (great for when your mice and bunnies want to play) but during this transition phase you may notice that some of our stock is still showing old sizes.
If you're not sure of your My from your Micro, here's a quick explainer:
1, 2, 3, 4, 5, now I know my Maileg size…
Mice
Maileg mice remain available in the same 5 sizes as always. These are:
Baby ≈ 6.4 cm
Little brother/sister ≈ 10 cm
Big brother/sister ≈ 13 cm
Mum/Dad ≈ 15 cm
Grandma/Grandad ≈ 15.2 cm
Mouse furniture
Baby mice fit with MY size furniture. All other mice fit with MICRO furniture. Look for these sizes when buying furniture for your mice and their homes.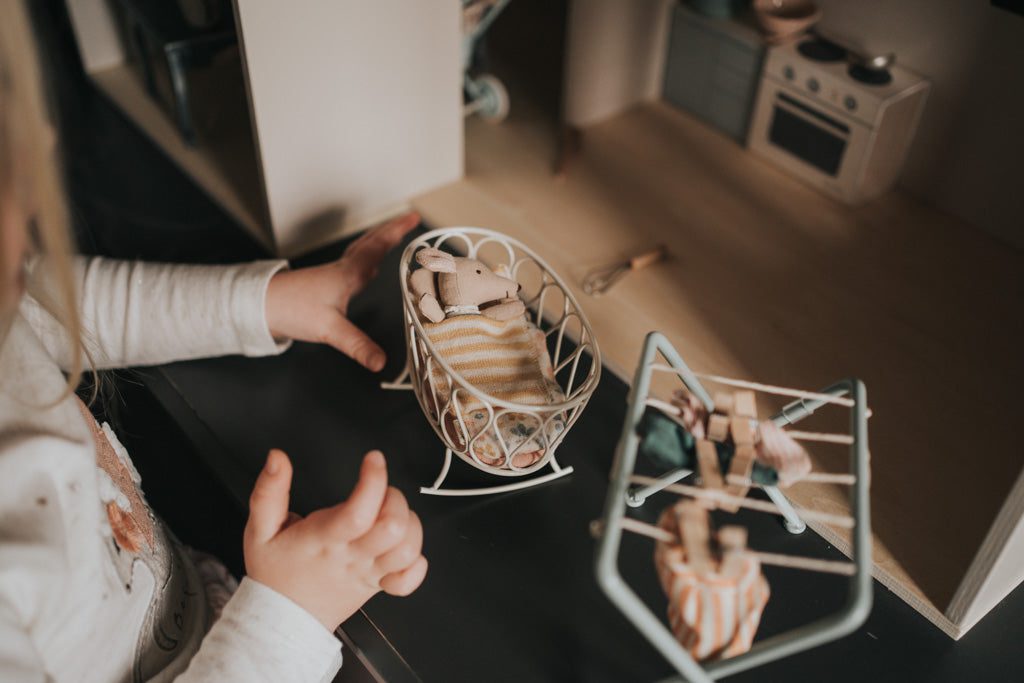 Bunnies
Bunnies have the long floppy ears and formerly were available in 5 sizes as below:
Bunnies: old sizes
Mini ≈ 22 cm
Medium ≈ 46 cm
Maxi ≈ 51 cm
Mega ≈ 66 cm
Mega maxi ≈ 82 cm
There are now 6 bunny sizes, with greater choice in the smaller sizes making them more comparable to mice sizes, as listed below:
Bunnies: new sizes
Micro ≈ 13 cm
Size 1 ≈ 22 cm
Size 2 ≈ 26 cm
Size 3 ≈ 42 cm
Size 4 ≈ 55 cm
Size 5 ≈ 64 cm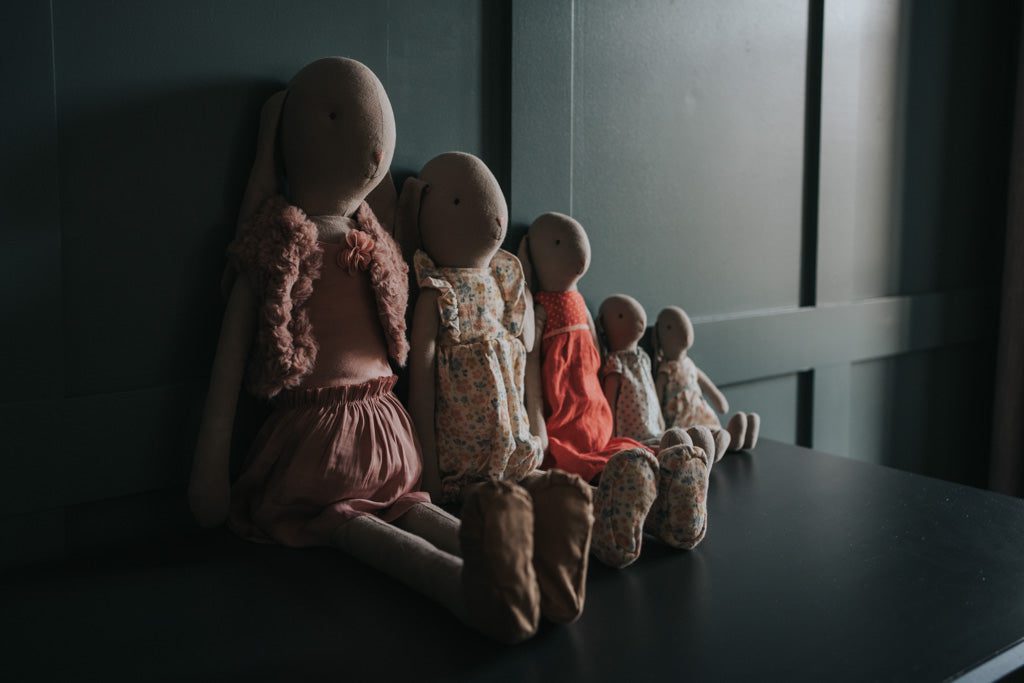 Bunny furniture
Bunnies furniture works with mice and rabbits and sizes as follows:
Micro bunnies = micro furniture
Size 1 & 2 bunnies = mini/small furnitures
Size 3 – 5 bunnies = medium/large furniture