Introducing the magical kingdom of Moulin Roty, where rag dolls, shadow puppets and soft toys inspire imagination and storytelling.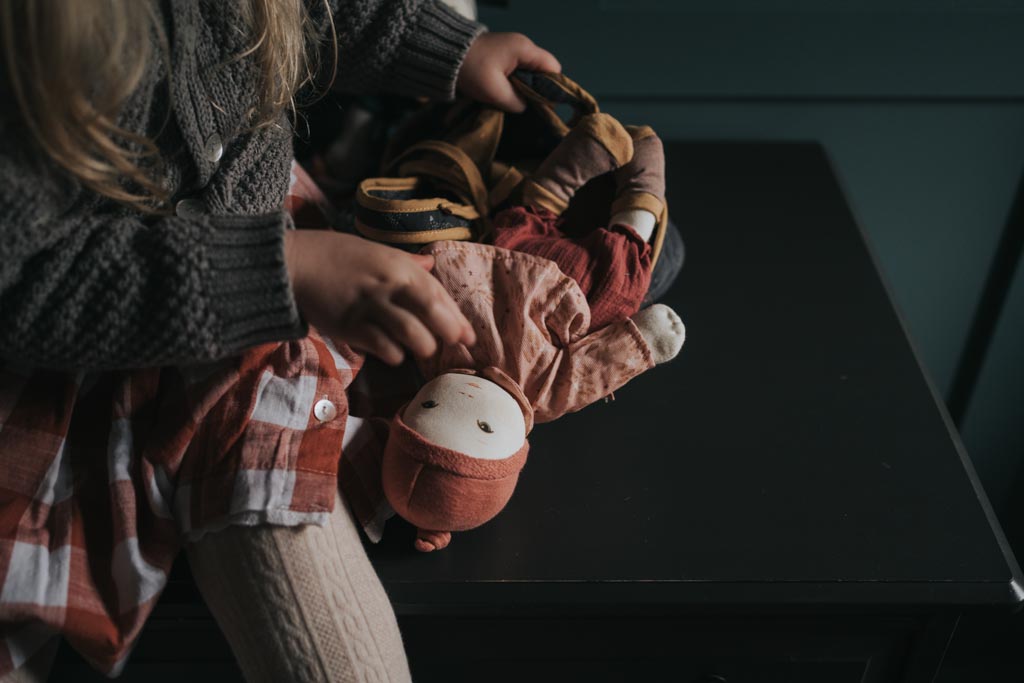 A doll to care for
I have to admit that while I was an Early Years teacher, I didn't really understand the value of playing with dolls. I made sure they were available in the home corner and the children would carry them around, feeding and dressing them. But couldn't really see the point. They didn't do anything.
And there was something about their rigid, plastic bodies was hard to love. I couldn't see how they could give any comfort. They were so unhuggable.
But since having my own children I've seen how much they are used and loved. From the breakfast table to car journeys, from the Strolley to the bedtime story, the doll follows us everywhere.
Children are able to explore the idea of caring for something: how to be attentive and consider someone else's needs. It's also an expression of their desire to be cared for themselves. It's comforting to know that there is someone to look after you.
Puzzles
Moulin Roty puzzles are the perfect way to pass a slow, afternoon hour together. If you're not sure which one is right for your child's age and ability, take a look at our guide to choosing the right puzzle.
Rural roots
French toymaking co-operative Moulin Roty was founded in the 1970s by a commune of creative, counter-culture parents in rural France. While the brand has since become a global name, an endearing spirit of innocence and simplicity lives on in Moulin Roty's toys.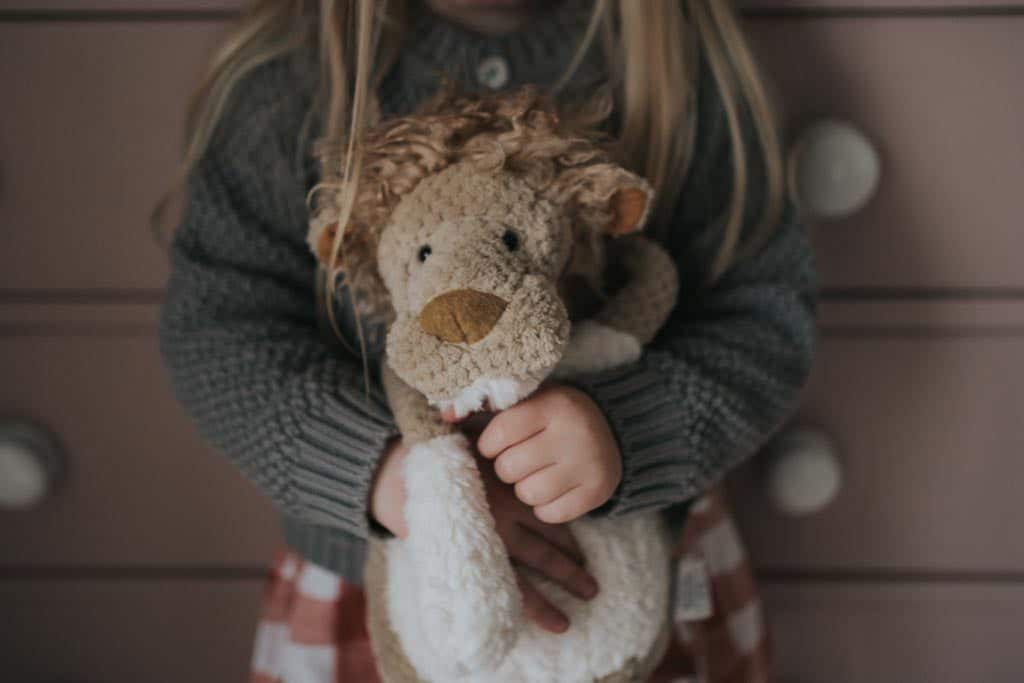 Soft toys
Does your child like soft toys?
They're a classic gift for a new baby but they often then sit in the corner unloved and unnoticed for years.
But then something magical happens. They are rediscovered and, like an old friend, it's like they never went away.
Your child is now two or three (or eight!) and the soft toy is no longer just a source of comfort but a companion, someone to invite to tea parties and take on adventures.
The perennial appeal of the cuddly toy is something we can all relate to. A first soft toy is a friend for your child to care for and look after (as we saw with dolls, above). It provides something soft and re-assuring to reach for in new or difficult situations.
Uncomfortable feelings can be projected onto a soft toy, so when a child is scared they can pretend the toy is scared. No surprise then, that soft toys often become so important to children, and that so many of us keep our own favourite childhood soft toys well into adulthood.
Inspiring imagination
Moulin Roty toys include a range of playful rag dolls and hand puppets. Some dolls and puppets are inspired by classic, well-loved fairytales such as Red Riding Hood. Others are characters with their own unique personalities, such as Gaspard the fox and Walter the dog. These toys give children the tools they need to create their own stories and adventures, or to act out the fairytales they read at home. Soft and loveable with intricate detailing, they become lifelong friends for children as they share adventures together.
Stickers
I resisted stocking single-use toys like stickers and transfers for a long time. In many ways they are the antithesis of the 100 Toys approach, which emphasises open-ended toys that offer years of play and possibility.
But stickers, transfers and colouring books have their place. As well as being good, cheap fun, they encourage the kind of fine motor development that's hard to replicate any other way. Having a good pencil grip is the result of many hours of practice but it doesn't have to come sat at a desk, copying out rows of letters. Fingers get a great workout simply from peeling stickers and rubbing down transfers.
Shadow puppets and theatre
Midwinter has always been a time to celebrate light. The long, dark nights bring shadows but also beauty and there are many opportunities for children to deepen their understanding of how light works. If you've ever asked a child how the eye sees, they'll tell you that light comes from the eye and sees the object. As adults, we know that light comes from a source, reflects off objects and into our eyes but it took us many years to understand all of light's properties.
Your child has to learn that shadow is the absence of light, that white light can be refracted to show a rainbow of colours, that coloured light can be mixed and that most light is reflected. So many concepts to take on board!
Start with a simple torch like the HABA flashlight and see where your experiments lead. Try a shadow theatre (it's easy to make your own).
At home we use the Moulin Roty fabric theatre (pictured above) with the Tender Leaf Woodland Stores, but it works equally well in a doorway or hung between two chairs. The trick is to have the light source and puppets behind the theatre and the audience in front.
We used to sell toys
Once upon a time we sold toys but now we focus on play. You can still read our popular guides and product reviews and there's a treasure trove of information on the blog.